Fillers Face
SOFHYAL

A new level of performance
Caromed Italia created the new Ultra-monophasic technology

Sofhyal is an injectable, sterile, apyrogenic gel with lidocaine, for tissue augmentation. It's composed of cross-linked hyaluronic acid from a non-animal source. The gel is latex-free, viscoelastic, transparent and bio-degradable.
Ultra-thin needles with more comfort for the patient
An ergonomic syringe with New luer-lock technology that avoids needle disengagement
BDDE residue is <0,1 certified
Natural homogeneous results and reduced edema
Ultra monophasic technology
100% made in Italy
Soft gel with High Performance
Duration is 6 months minimum
Optimal combination of viscous modulus and elastic modulus (G Prime)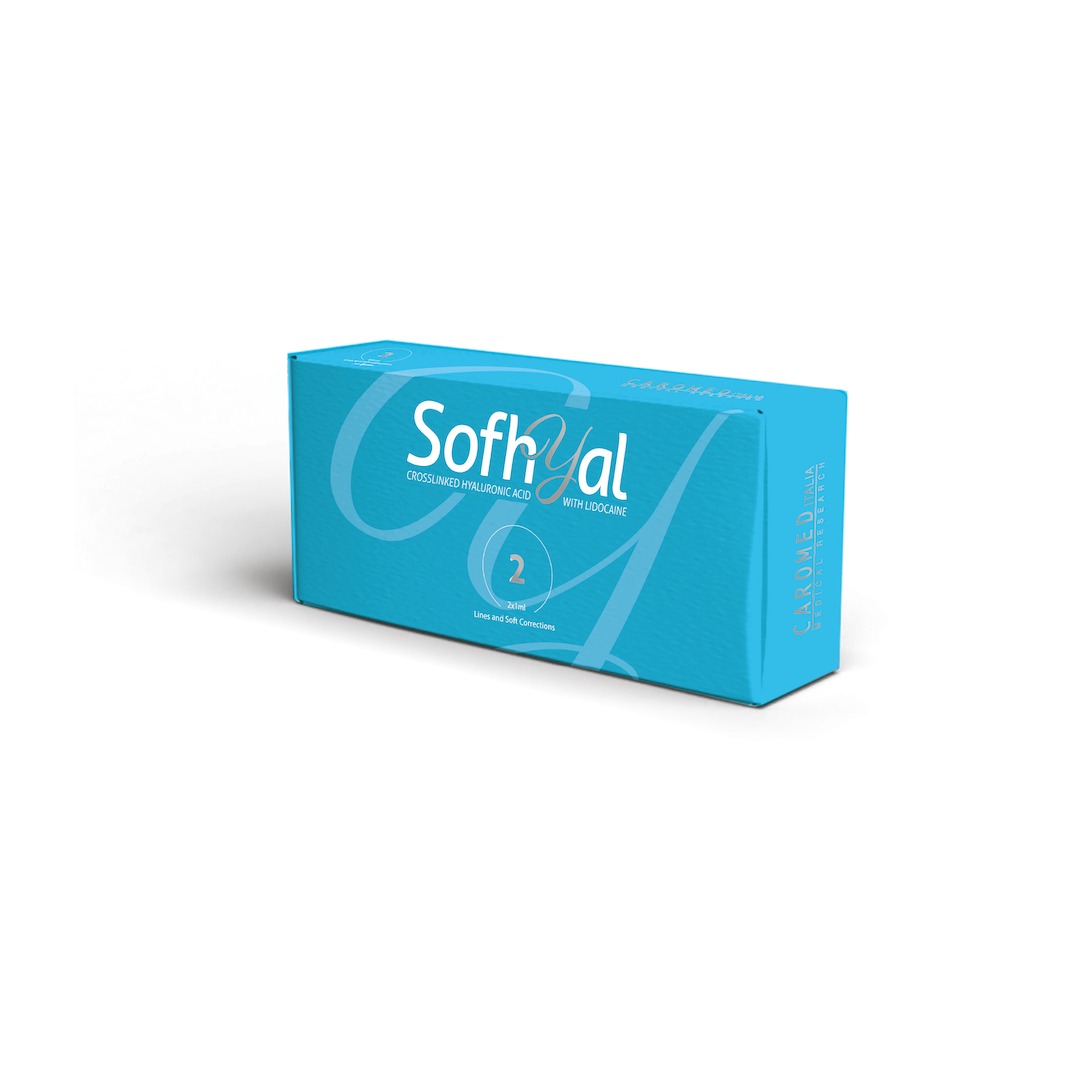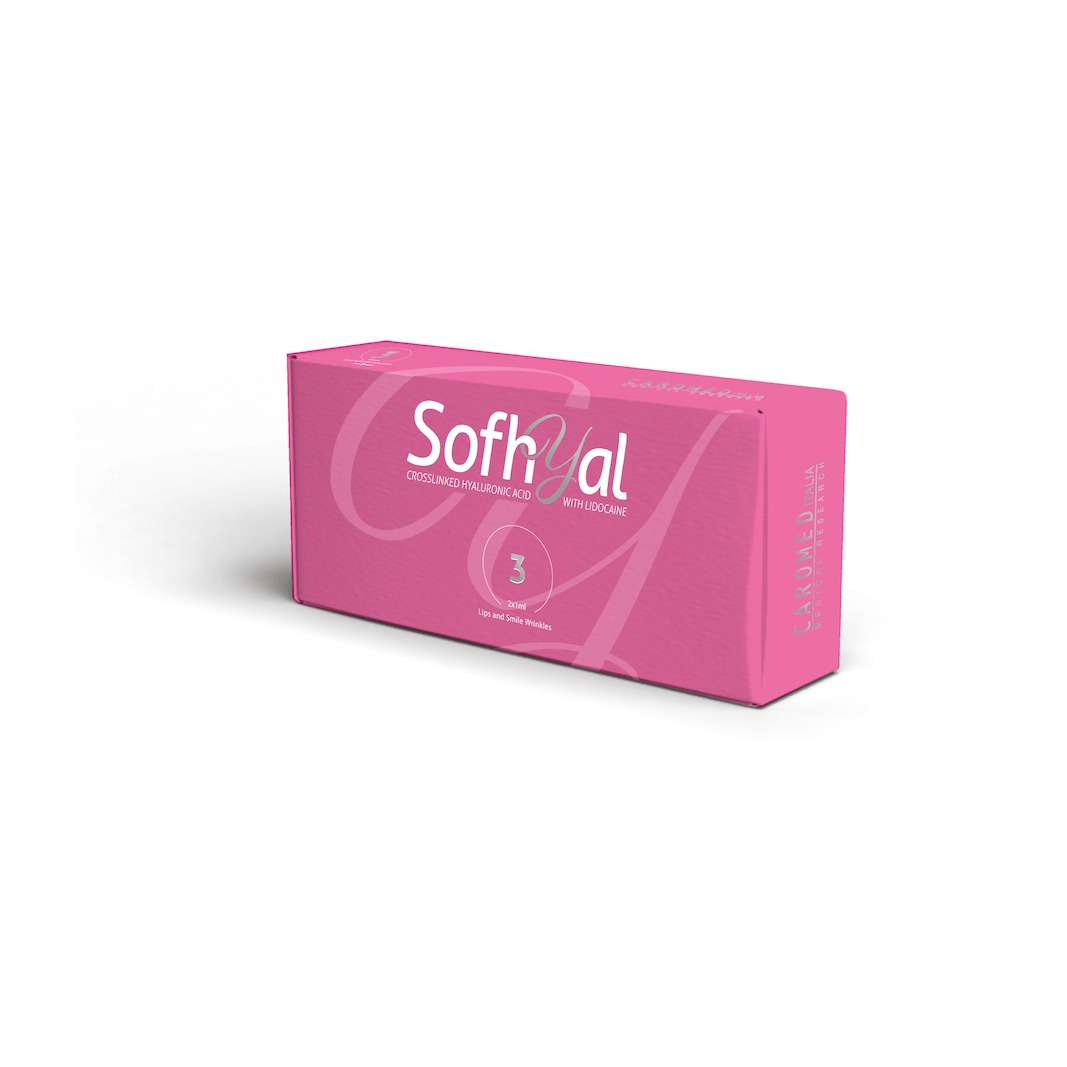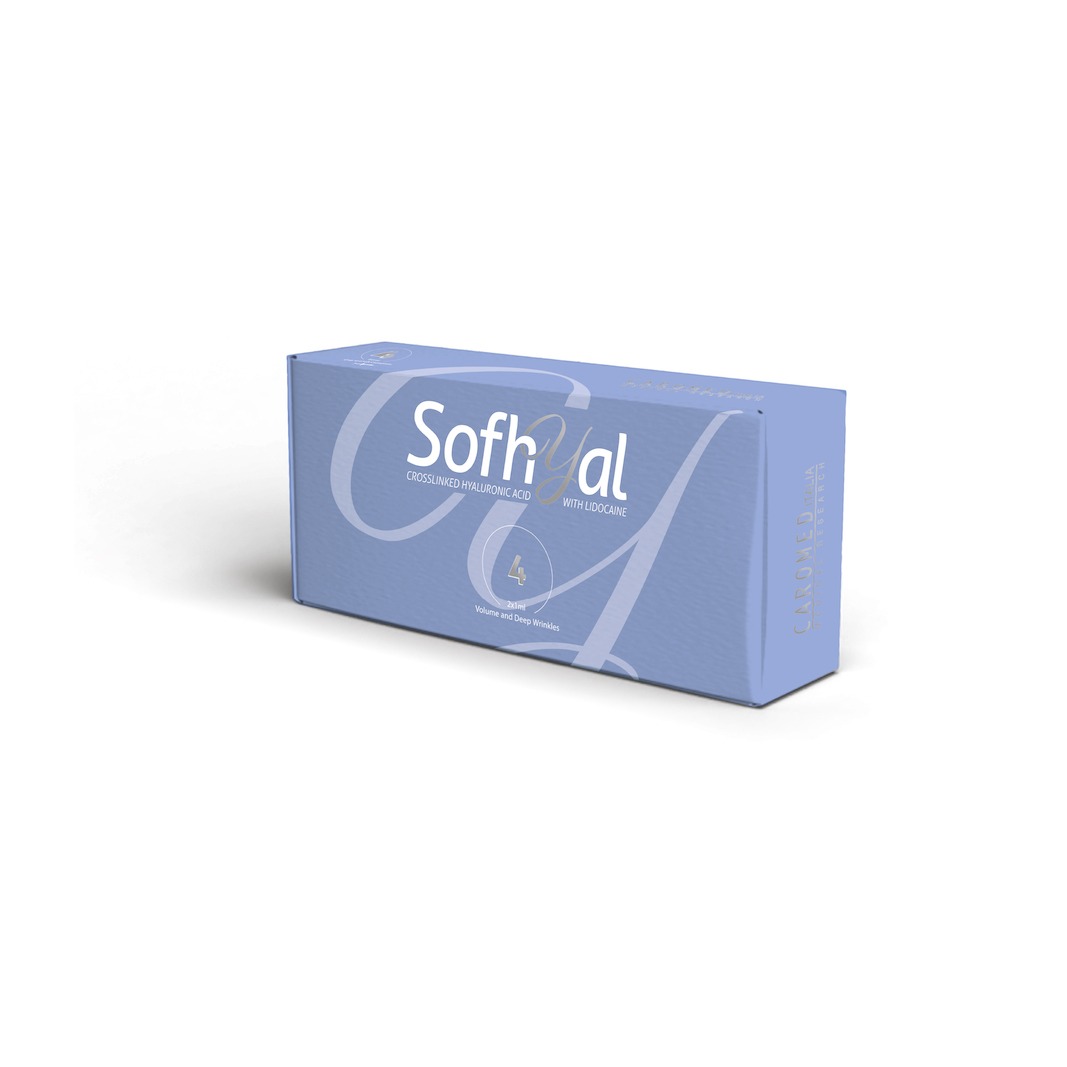 Fillers Face
PRIVILEGE ONE

Privilege One is a composition based on a high concentration of round-linked hyaluronic acid and a special production process that guarantees the highest performance and the best patient satisfaction. This product is extremely versatile on mid, upper and lower face area. Privilege fillers are innovative Caromed fillers and sterile medical devices, which are injectable, monophasic, apyrogenic, absorbable, based on round-linked acid derived from bacterial fermentation. Round-linked Hyaluronic Acid is an innovative cross-linked version: less cross-linked agent allows to get the best benefits of the long-lasting HA in the safest way. Privilege One is 100% Made in Italy, they stand out for the high-quality raw materials and advanced production process, as well as their high plasticity and handling properties.

Components:
◦ High quality, round-linked hyaluronic acid

Results:
◦ It is ideal for the correction of medium-deep wrinkles of the face, the enhancement of volumes and lips augmentation.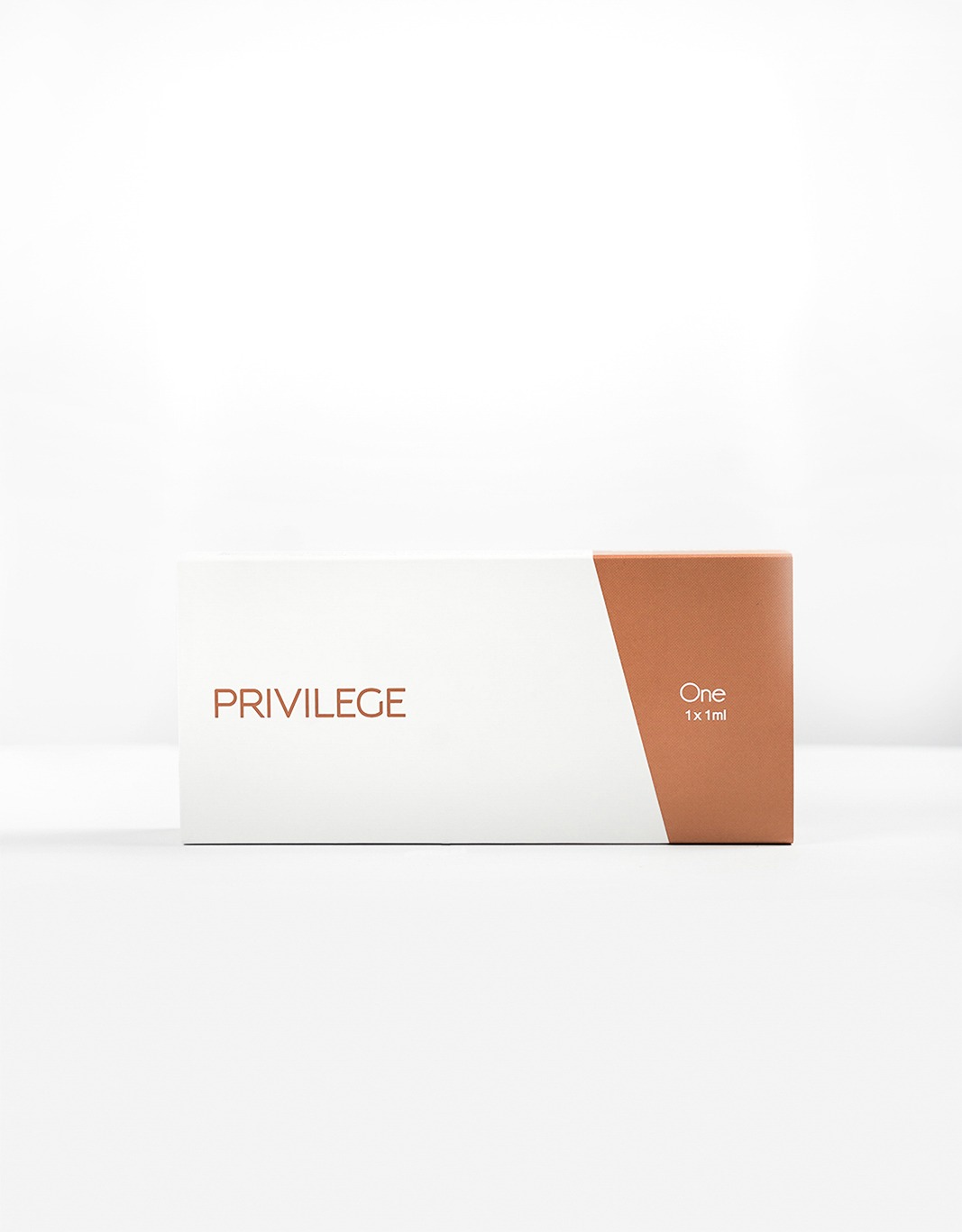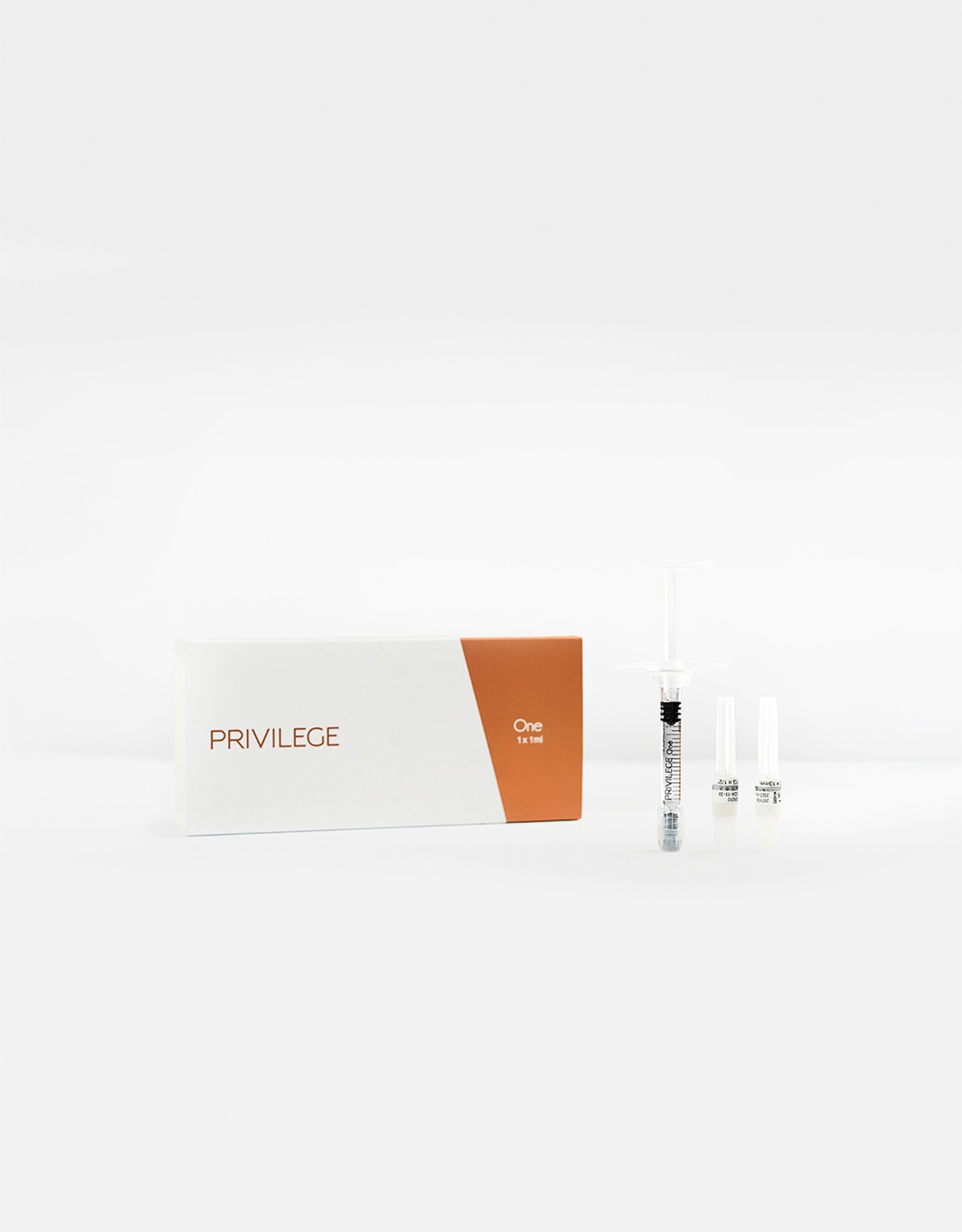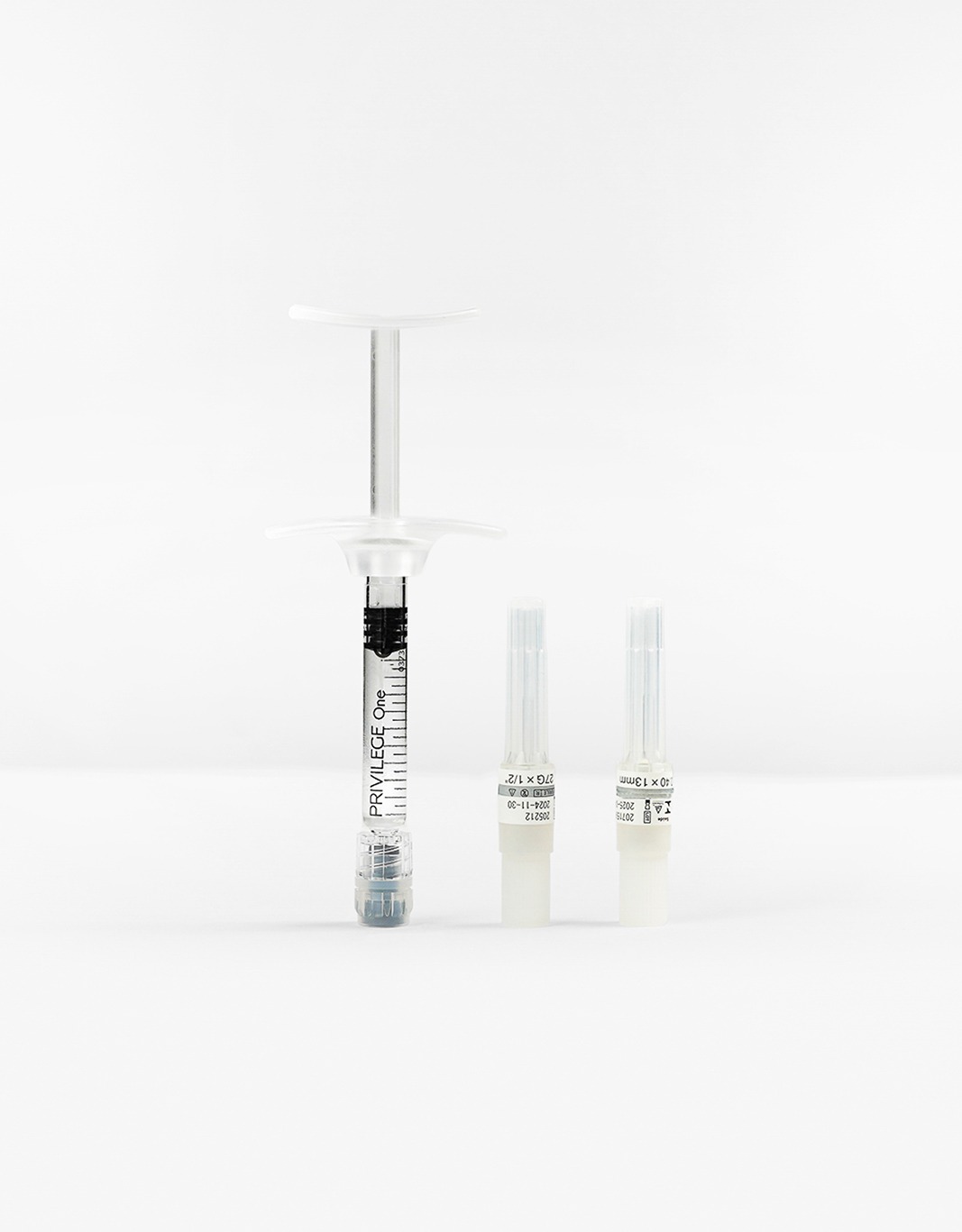 Fillers Face
PRIVILEGE ULTRA

Privilege Ultra is composed of cross-linked hyaluronic acid with high concentration, which makes it suitable to restore large volumes and correct deep folds of the face. This product is ideal for improving volumes deficit and ensures deep fold correction for a long term. Privilege fillers are innovative Caromed fillers and sterile medical devices, which are injectable, monophasic, apyrogenic, absorbable, based on round-linked acid derived from bacterial fermentation. Round-linked Hyaluronic Acid is an innovative cross-linked version: less cross-linked agent allows to get the best benefits of the long-lasting HA in the safest way. Privilege Ultra is 100% Made in Italy, they stand out for the high-quality raw materials and advanced production process, as well as their high plasticity and handling properties.

Components:
◦ High quality, round-linked hyaluronic acid

Results:
◦ The novel formula of Privilege Ultra allows an effective long-lasting lifting action of the facial tissues.

◦ The pack contains 1 graduated pre-filled syringe of 1 ml and two 27 TSK thin wall needles